I'm always a sucker for rainbow coloured stuff.
Bright and cheerful children's birthday party invitation features a rainbow design with clouds and sun, as well as space to upload a vertical photo of your child. Light sky blue background with rainbow colors: red, orange, yellow, pink, green, blue, indigo and purple.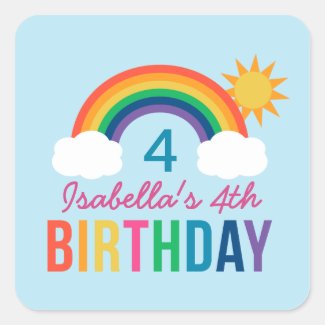 Birthday Party Favor Stickers | Rainbow Colors
by
Plush_Paper
Look at more Rainbow Stickers at
zazzle
The Zazzle guarantee: We promise 100% satisfaction. If you don't absolutely love it, we'll take it back!